Antelec Private Limited. (formerly Antia Electricals established in 1969) is an internationally renowned electrical contracting company. In the span of 50 Years, Antelec has delivered more than 600 prominent projects to clients across India, Jordan, Libya, Iraq. Yemen Arab Republic, Nepal and Sri Lanka. Antelec has uncompromising policy of quality, safety and timely delivery of projects.
As a Regional Market Leader, delivering world class quality projects, Antelec is a domain specialist in all ranges of electrical installations. Antelec brings vast experience to all sectors. Antelec is strategically poised to enter MEP Contracting with the capability to offer end to end comprehensive solution to the clients providing Electrical, HVAC, Plumbing and Fire Fighting. Antelec is known for Quality, Safety, Reliability and Timely Delivery of projects undertaken.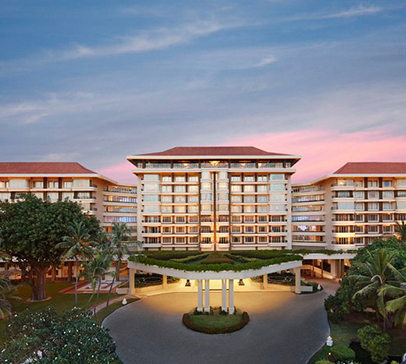 Antelec's success story speaks itself through outstanding project accomplishments across industries like Airports, Stadia, Railways, Shipyards, Container Terminals, IT Parks, Commercial High Rise Towers, Shopping Malls, Multiplexs, Hospitals, Automobile, Manufacturing, Pharmaceuticals, Chemicals, Food Processing, Textile Mill, Industrial Oxygen, Semiconductor Plants, Steel, Ceramic industries and more than Fifty Nos. Luxurious Five Star Hotels. We are catering HV Switchyards, Substations and Power Distribution for all the above sectors. The list is staggering and shows the vast experience and domain expertise of Antelec.
We have built and continue to nurture a growing list of customers. Once a customer, always our customer. Antelec brings its extensive project capabilities to serve fast track projects with its own resources ensuring accelerated project execution across the industry anywhere in India .
Recognizing a natural mapping in both business domain and technical capabilities, Antelec Private Limited, inked the merger with Kinden Group, Japan . In May 2018, Antelec Private Limited, became a wholly owned subsidiary of Kinden Corporation, Japan.